industries
Travel and Aviation
Consulting
Study popular tourism destinations and improve your sales skills to successfully advise your clients on the best travel options.
Business Services
Consulting
We consider all the drivers of change – from the ground up and we'll motivate and support you to make the change.
Consumer Products
Consulting
Design repeatable growth models and innovation pipelines that generate new products with higher potential and lower risks of failure.
Financial Services
Consulting
We work buy-side and sell-side and give our clients hard-hitting and objective answers and focus hard on the best opportunities.
Energy and Environment
Consulting
We work across all the major construction geographies and end sectors, meaning we understand the underlying drivers in construction markets.
Surface Transport &
Logistics Consulting
Scheduled transport operations, from broad market trends and strategy to the development of integrated commercial strategies.
testimonials

Salvador Vargas
Plant Director, COPAMEX CHH
Through this, I highly recommend MeGoBS because it has a high level of competence, professionalism, and responsibility. They demonstrated capacity in the formation and development of our labor competencies.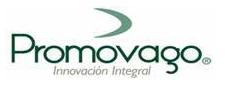 Rolando Vazquez
Chairman, Promovago
We give our testimony of professionalism, quality in the work and orientation to the results, where we are fully satisfied with the applied methodology, the involvement with the staff and the results generated. In short, they helped to meet our business objectives.

Gerardo Cortes
CEO, Polimeros Opticos de Mexico
During their participation, they demonstrated their capacity and orientation to the results, so I do not hesitate to recommend them to improve the performance of the processes and capitalize on the opportunities, as we have done.

Kurt Kozanke
Director (retired), CIMOSA Association
The involvement of Juan Carlos MENDEZ in the standardization work of ISO work on Enterprise Modeling and Architecture, his own experience in enterprise modeling, and his excellent knowledge of enterprise operation enabled him to make suggestions to the working group. I consider him a senior scientist to bridge the gap between research and industry.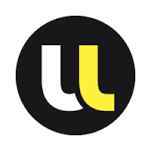 Hervé Panetto
Proffesor, Université de Lorraine
By his active involvement in standardization bodies, he is bridging the gap between novel research ideas from the academic community and the practical applications needed by the industry. Also, he participates in international conferences and workshops in the domain of Enterprise Integration and Modelling Technology and has served as Program Committee member in most of them.
Would you like to speak to one of our financial advisers over the phone? Just submit your details and we'll be in touch shortly. You can also email us if you would prefer.
Error: Contact form not found.
United Kingdom
14 Tottenham Road, N1 4EP, London, United Kingdom
Germany
148 Commercity Isola Road, M1 R43 Berlin, Germany
Spain
10 Via Della Consordia Road, S3 7ME Madrid, Spain
Head Quarter
14 Mao Road, N1 4EP, Los Angelos, USA
United States
148 Commercity Isola Road, M1 R43 New York, USA
Sales Office
10 Via Della Consordia Road, S3 7ME Miami, USA